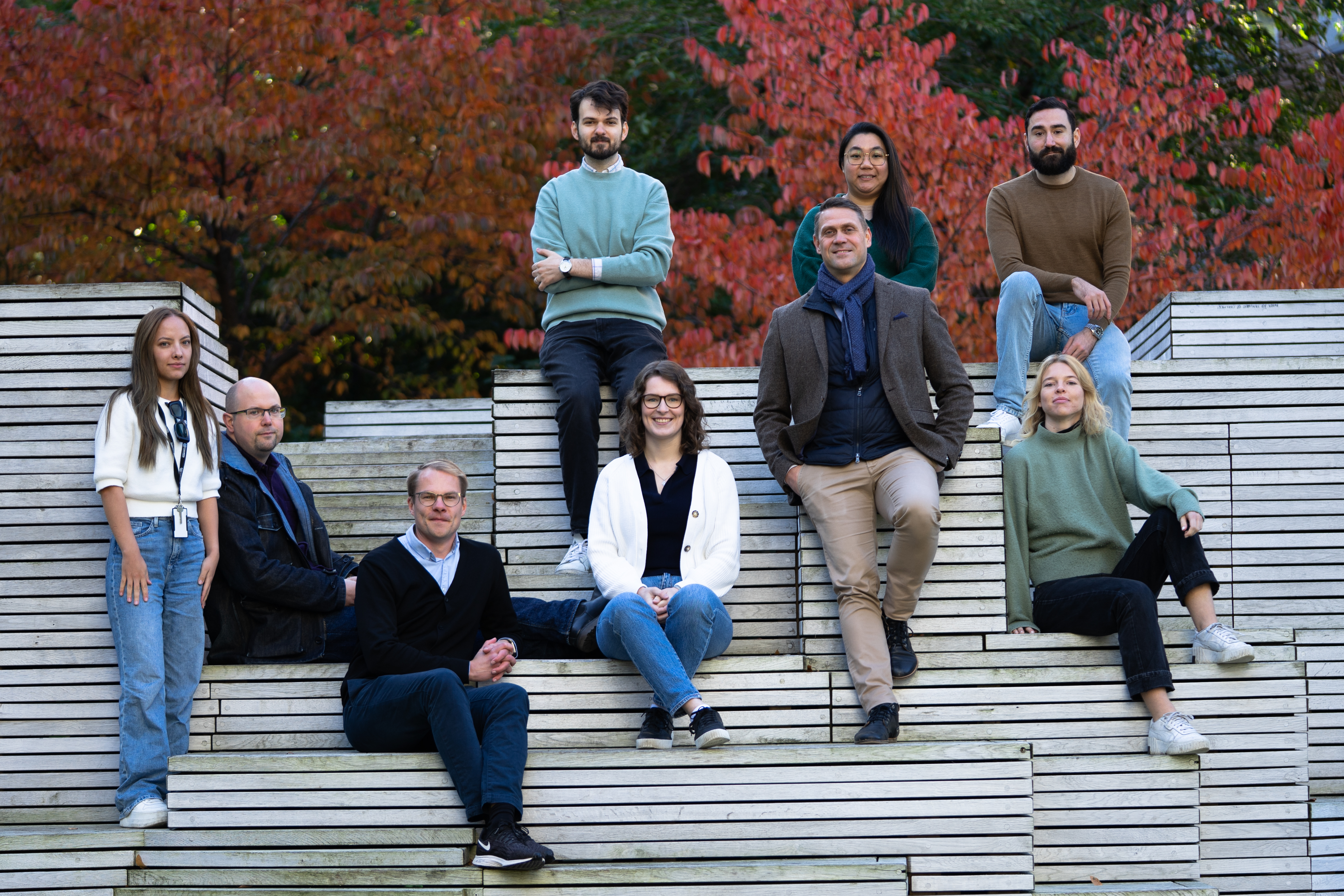 The Retein story so far.
We started conducting academic research back in 2013 with the aim to harvest the incredible potential of nature's finest separation.
Our patented molecular separation technology was initially developed over the course of a PhD project conducted by the Retein cofounders, Dr. Simon Isaksson and Prof. Martin Andersson at Chalmers University of Technology. Retein was founded in 2019 with the aim to bring this technology for energy-efficient and high precision recovery of resources from water to people and industry in need.
We are situated in Gothenburg on the Swedish west coast, where our team, presented above, is currently working hard to realize our high ambitions.
A team with a higher purpose.
Retein's mission is to accelerate the transition towards a material-optimized world with the use of nature-inspired technologies. Rooted in our academic background with our hearts and DNA, we prioritize academic rigor and accountability, placing a strong emphasis on thorough research. While transparency, curiosity and sustainability play an integral role in our way of working.
Interested in reimagining the world?
Join us!
At Retein, we prioritize sustainability in everything we do. Our commitment to sustainable practices is not only good for the planet, but it also benefits our employees, customers, and stakeholders. As a member of our team, you will have the opportunity to work in a positive and inclusive environment, build meaningful relationships, and contribute to a sustainability-driven business.
Sounds interesting? Come join us on our mission to create a better and more sustainable future! Introduce yourself by filling out the form below.